Fast food has always been associated with greasy, unhealthy foods loaded with calories. And it's easy to see why – most deep-fried foods are easy to cook, making them ideal for the fast-food business.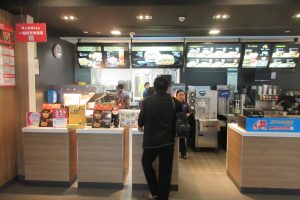 But that is about to change.
People are opting for healthier food options but still want the convenience of a fast-food joint.
Here are some of the best healthy fast food options out there.
Jess Underground Kitchen
Jess started off cooking a few meals for her busy friends, and now she serves over 200 people in a day. Her glowing reviews say her food is honest, tasty and healthy.
According to customers, her nachos go well with a homemade avocado, and salsa cream served with lemon meringue pie. She also does deconstructed sushi, chicken cacciatore and Harira.
McDonald's
If you are looking for a fast-food breakfast, McDonald's Oats is the way to go. The dish comes packing 190 calories and 11g of protein, but you can bump up the protein with an egg and cheese McMuffin. Skipping the cheese makes the breakfast healthier, and you can also remove one slice of the muffin to shave 100 calories from the serving.
Nando's
Nando's serves butterfly chicken with sweet potato mash with salad. That makes an ideal lunch for anyone looking to eat healthily and save time. The chicken contains 57grams of pure protein, and the sweet potatoes are a great source of carbs, minerals and potassium. You can also add the chargrilled veg to fill up the plate. However, that means adding 98 calories to the serving, which is not always a good idea.