While the fast-food business can be challenging and sometimes treacherous, some establishments have managed to scale globally and remain profitable. They have opened numerous locations, and they've also attracted franchise business over the years.
Here are the top three fast-food chains in 2021.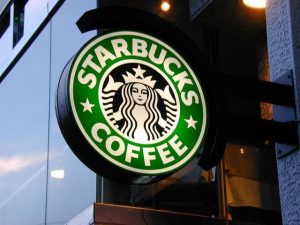 Starbucks Corp
Starbucks made a whopping $1.3 billion net income last year, making it one of the world's most profitable fast-food chains. The coffee-themed restaurant has over 30,000 stores globally, with most of them being franchises.
While the menu has lots of drinks, the food chain also serves food items ranging from hot sandwiches to cold parfaits.
McDonald's Corp
McDonald's is a pioneer in the fast-food industry, boasting of over 39,000 locations in 100 countries. The food chain has maintained moderate growth over the years using fair pricing, fast customer service and menu refreshes. This establishment does not venture into other businesses as Starbucks does. Still, they have grown to become one of the world's largest food chain networks right now.
Yum China Holdings, Inc
Popularly known as Yum!, this Chinese company operates thousands of restaurants, most of which are in China mainland. They also have locations in the US, where they run Chinese versions of Taco Bell, Pizza Hut and KFC.